SIURELL
TRADITIONAL MAJORCAN CLAY FIGURE OF A GREAT VARIETY IN SIZE AND SHAPE, WHICH IS PLACED ON A BASE, PROVIDED WITH A WHISTLE.
The fabrication technique consists in: Molding, cooking and whitening in a bath of hydrated lime. Finally a decoration with primitive paintbrush strokes is applied in two colours, generally red and green. Although some are decorated in blue and yellow.
Theories upon their origin are relating them to very similar Arabian, Phoenician and Cretan figures. Since last century they are being sold at fairs and "romerias"(pilgramage places) in Majorcan villages, mostly as toys for children and to a certain extend as decoration items.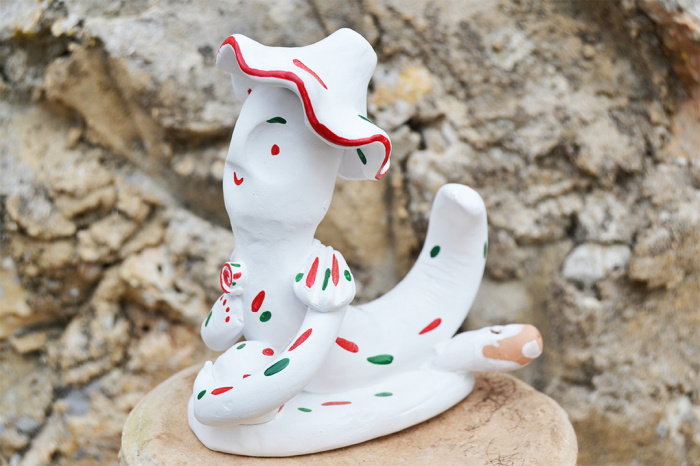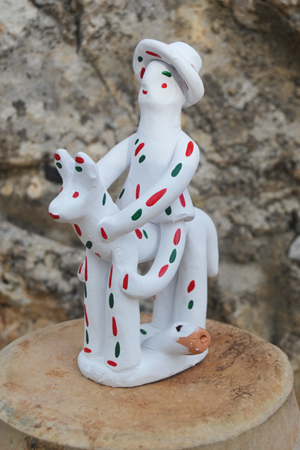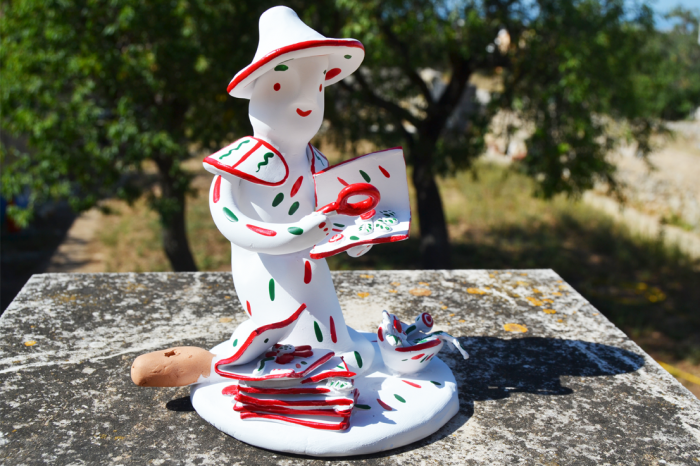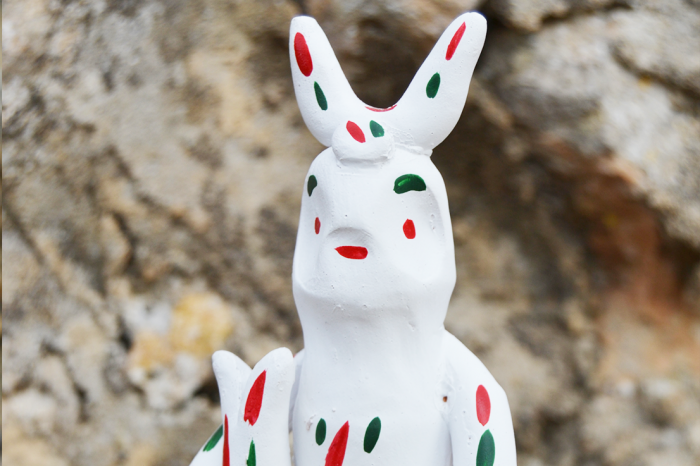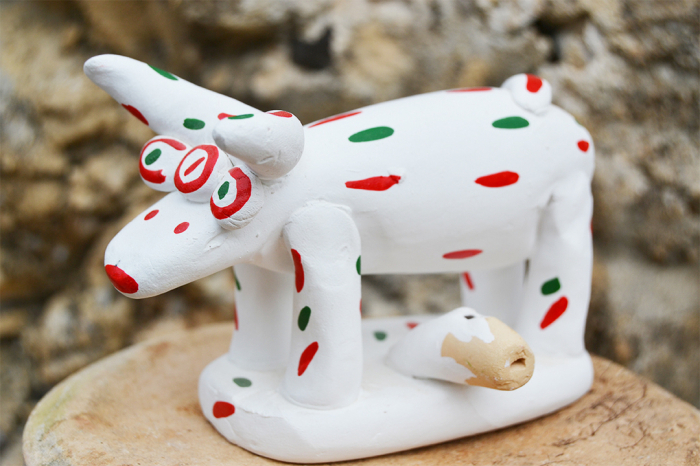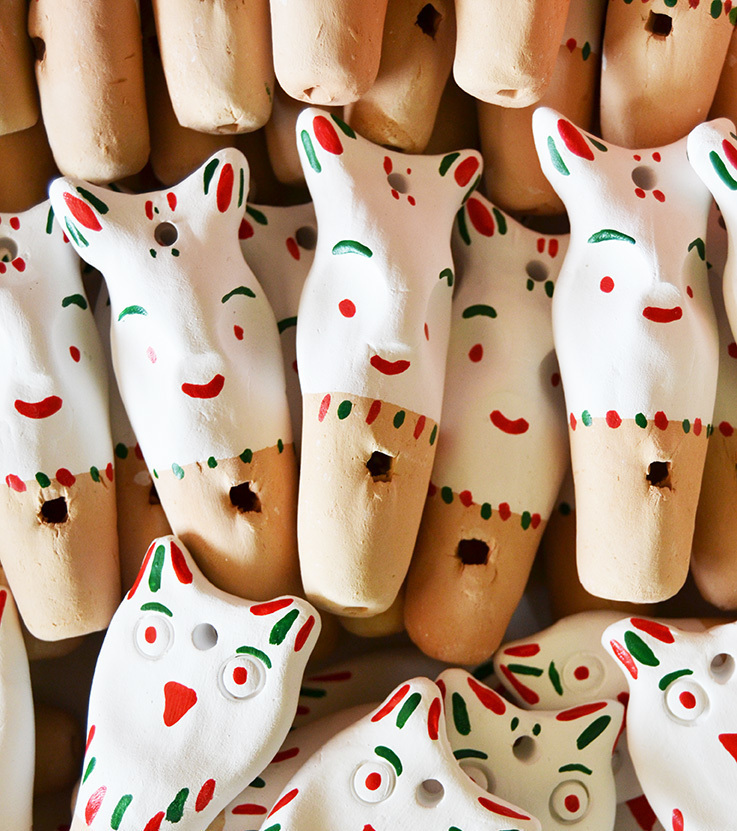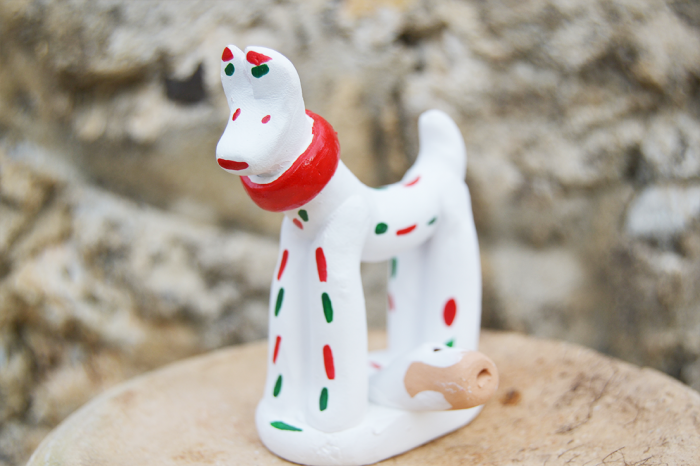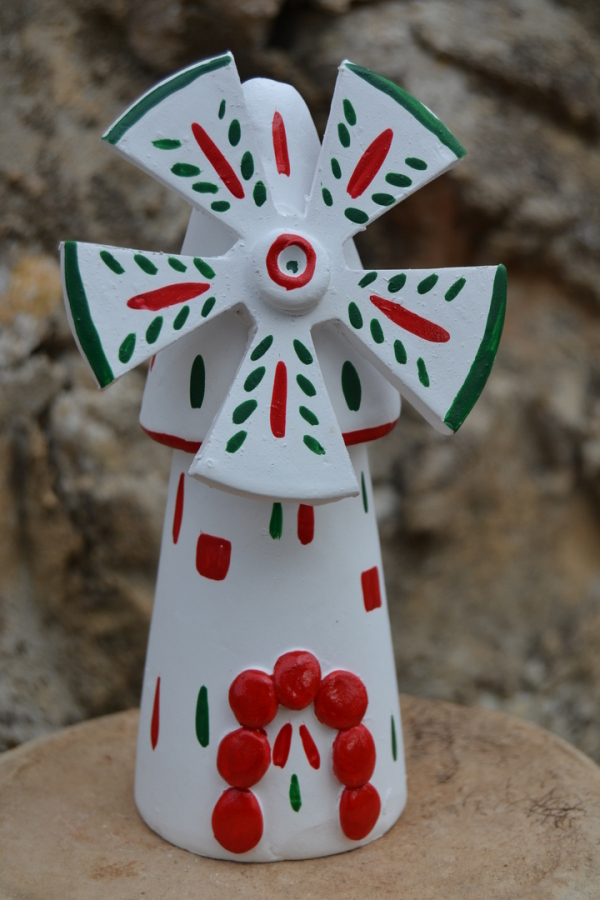 HUMAN FIGURES
Standing man with a walking stick, man riding a horse or a bull, man tilling, etc. Standing woman with a thin waist and a wide skirt, with a domenstic animal to her feet, etc. Both figures wear a broad-rimmed hat. These "siurells" are commonly called "sa dona" (the woman), "es cavaller"(the sir), "sa dama"(the lady), "sa senyora" (the misses), etc.

ZOOMORPHIC FIGURES
Ox, bull with long horns, horse, turkey, donkey, etc …
IMAGINARY FIGURES
Different kinds of demons, donkeys with wings, a turkey on a horse with a dog´s head and a great variety of creatures with anthropomorphic and fantastic shapes.